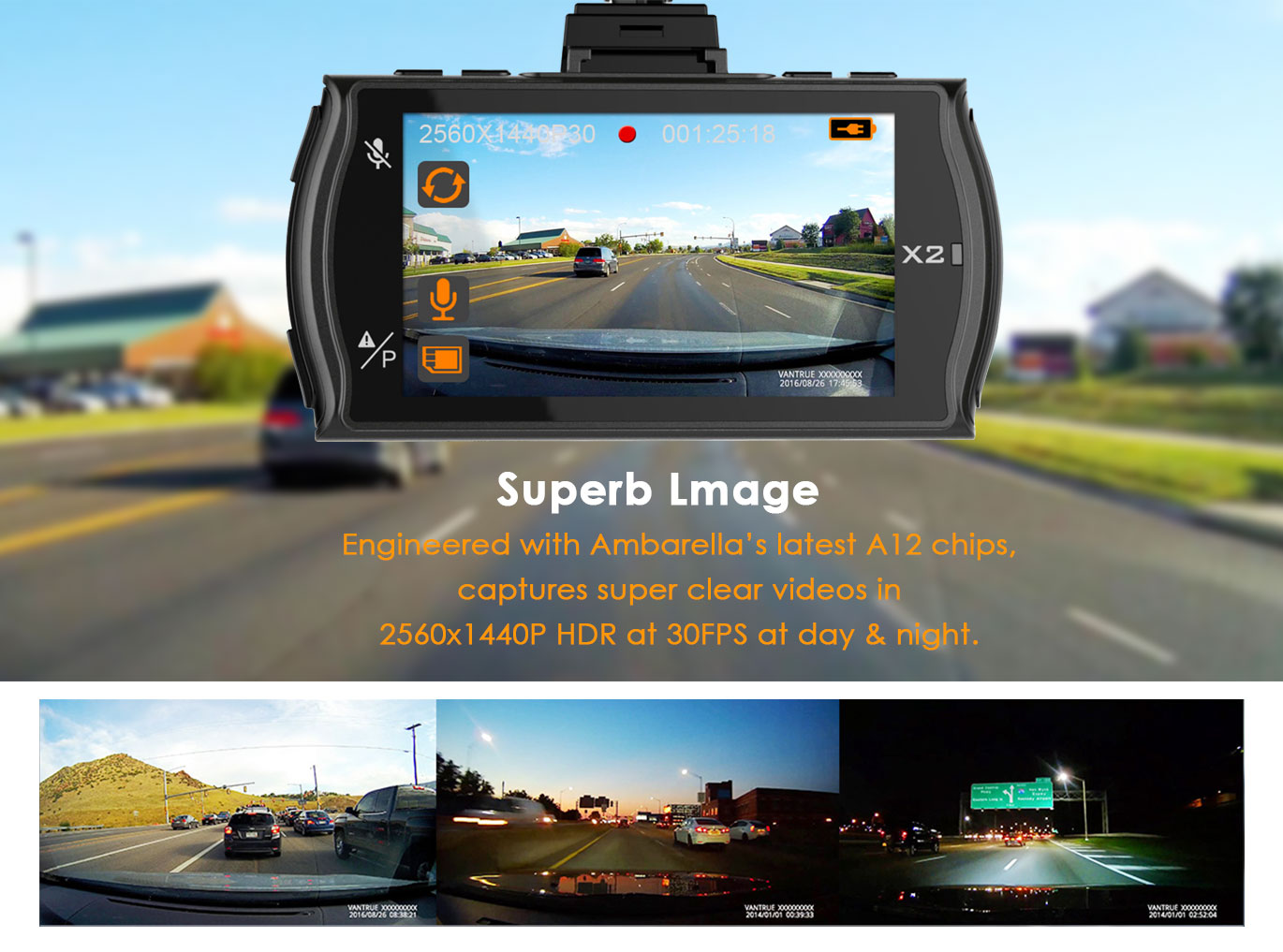 Superb Image
Utilizes the newest Ambarella A12 CPU, powerful performance, can produce super clear videos in 2540x1440P, it is the highest pixels dash
cam in this area. Loop recording allows old file to be replaced automatically with new files.
Advanced H.264 video compression technology, 4 kinds of resolutions plus HDR: 2560x1440P/30fps; 2304x1296P/30fps;
1920x1080P/60fps; 1920x1080P/30fps.Support quick snapshot in 16M pixels allowing still images to be taken to capture close-up collision damage.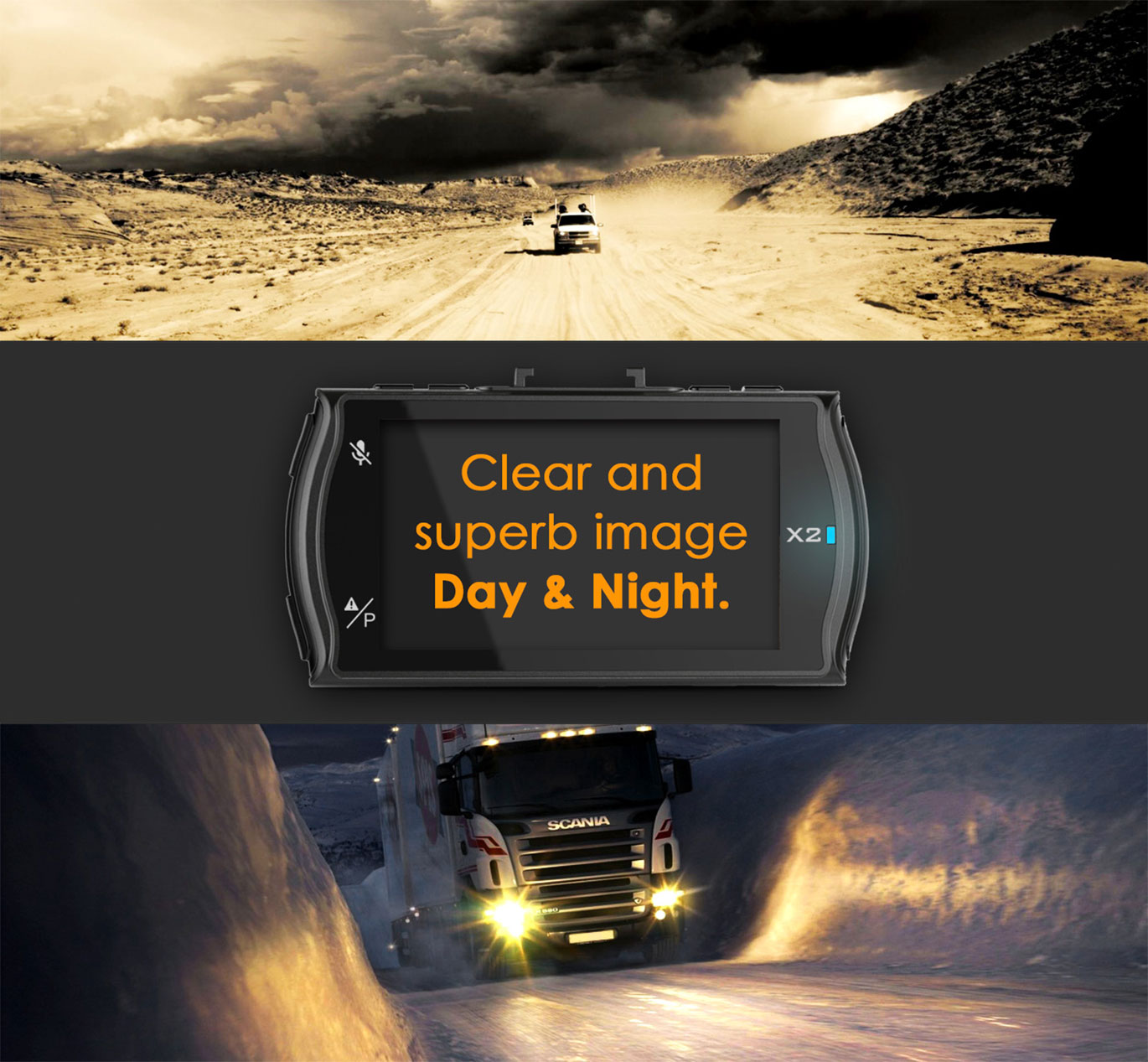 Super Night Vision
X2 features strong ability of the night vision. With HDR system, automatically adjust exposure, helps in capturing smaller
details not normally seen at night while driving.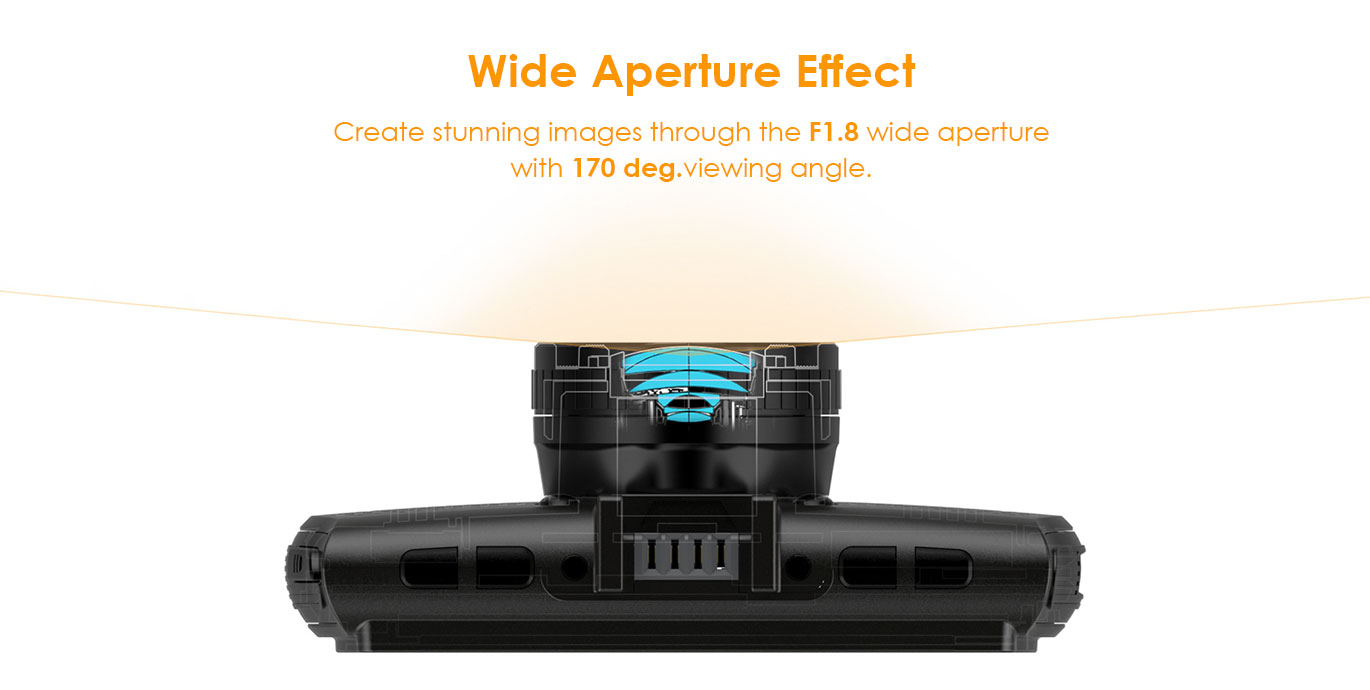 Ultra Wide Angle Shot
High optical performance of full 6 glass lens with wide aperture of F/1.8, 170 deg wide angle of view, presents a widest field of view possible for you!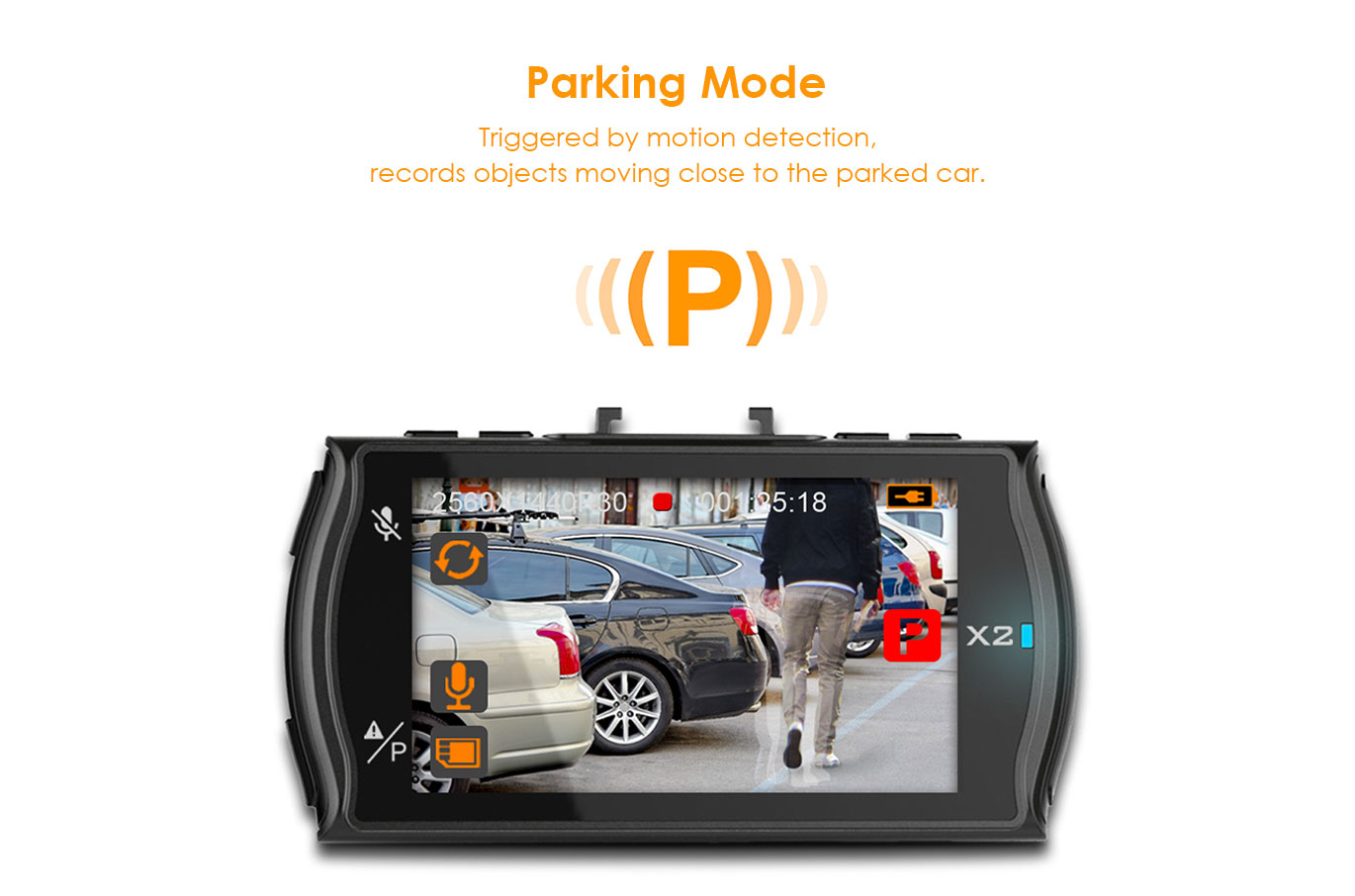 Parking Mode
In parking mode, auto starts/stops the recording when it senses movement/no movement in front up to 30ft away, overwatches your car while parking.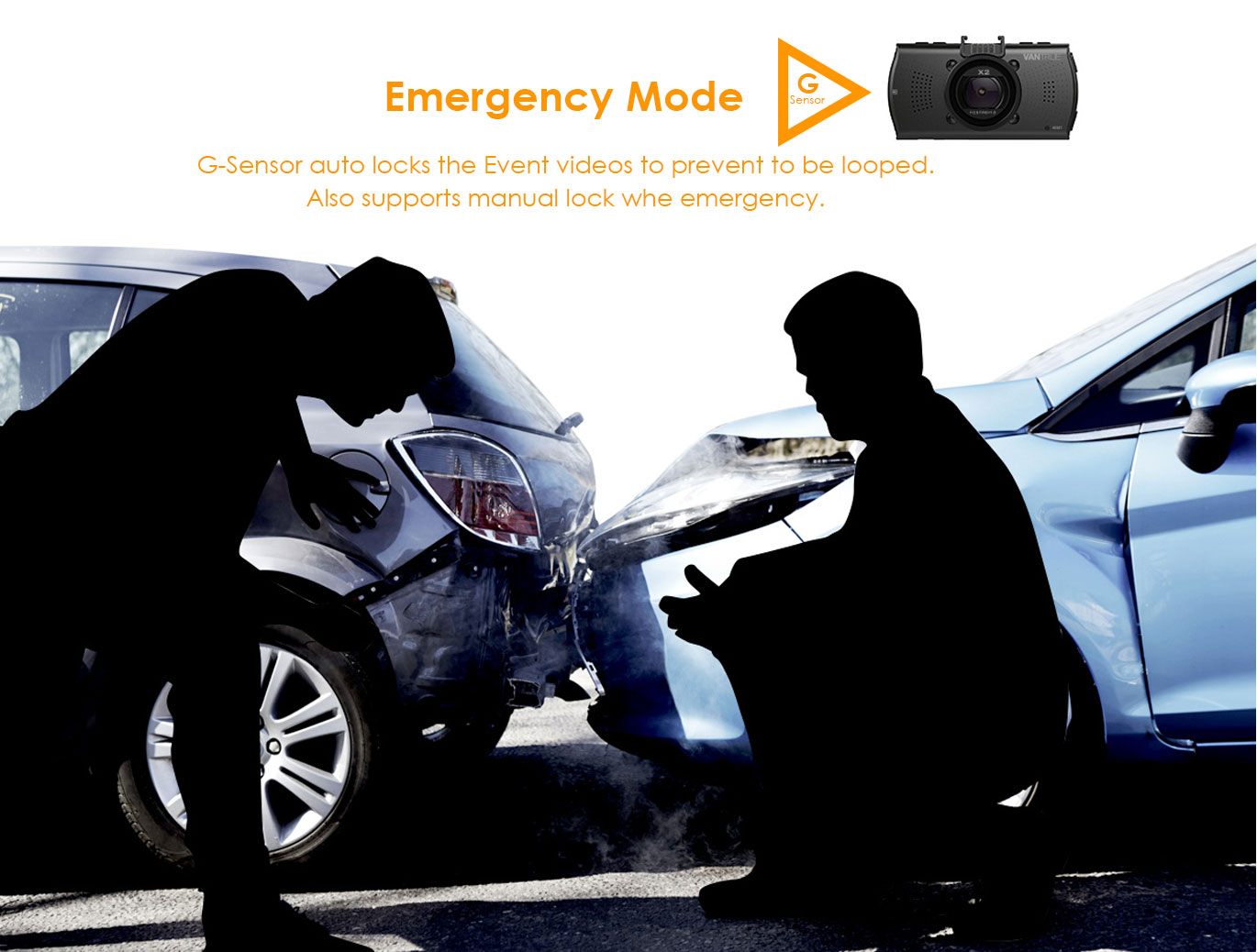 Emergency Protect
Emergency Lock Button & Accident Auto Detection Feature (G-Sensor) can lock current video file and collect it into the "Event" folder for you in case of emergency!